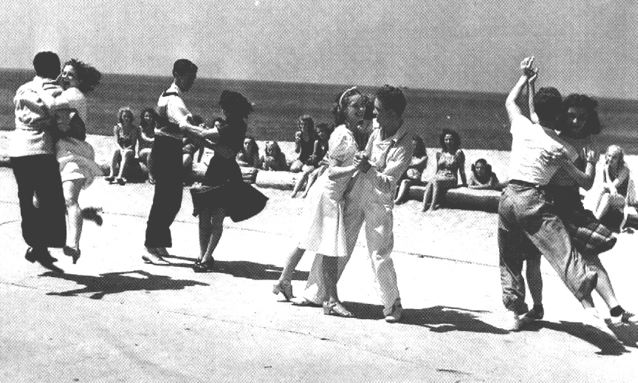 (Schedule Subject to Change)
Friday March 13th
Dance at One-Oh-One Art Gallery
7:15 – 8:00pm         Beginning Balboa Class with Gary
8:00pm – 1:30am    OPEN DANCING 
Saturday March 14th
Day Time Classes at The New Horizon School for the Performing Arts (A.K.A. The Kats Korner)
11:00am – 11:50am Pure bal: Crabs and Drags
12:00pm – 12:50pm  Out and Ins: Response and connection
12:50 pm- 1:00 pm LUNCH 
1:00pm- 1:50pm    Fine Tune that Toss-out!
2:00pm – 2:50pm Need for Speed: Practice techniques to dance faster, a practicum
Saturday Night Dance at The Kats Korner
7:15 – 8:00pm            Beginning East Coast Swing Lesson
8:00pm – 11:00pm     OPEN DANCING to LIVE MUSIC from the WILD CAT JAZZ BAND from Tucson           Open Balboa Mix and Match Prelims at 9:00pm    Finals 10:15pm             Balboa Strictly Contest 9:30pm
Saturday LATE NIGHT DANCE
11:00 pm – ???          Dance to DJ-ed music at The Party House of Nims!!
Late Night Dance Contest Pure Balboa Contest 12:30am
Sunday March 17th
Sunday Day time Classes at The New Horizon School for the Performing Arts (A.K.A. The Kats Korner)
12:00pm – 12:50pm   Balboa Slow: a focused practice on weight placement, balance, and introduction to up and down triples.
1:00pm – 1:50pm    Promenade
1:50pm – 3:00pm        LUNCH
3:00pm – 3:50pm    Maxi Classics: the slide and swivels
4:00pm – 4:50pm      Willie Desatoff Tribute Class with Lila Desatoff Roberts and Jacob Spinney
5:00pm – 5:50pm       BadAZ Bal Combo Class
Sunday Night Dance at The Z Room in Mesa
8:00 pm – 11:00 pm      Open Dancing to DJ-ed music With an "Any Shag Goes" Contest at 8:45pm!