BadAZ Balboa is proud to Welcome Laure Keat, Vasu Sharma, and Theresa Manney as Featured Instructors of the Weekend!
Laura Keat

Laura Keat began her swing dance lifestyle in 2002 when her younger brother saw Swing Kids for the first time, then used Laura's unique ability to drive a car to take him out swing dancing. After a day of Lindy Hop, she was hooked for life, while her brother's tolerance of Laura's unending requests to practice was short-lived.

Laura's love for swing & jazz music pushed her to expand her dance journey deep into Lindy Hop and other swing dance styles such as Balboa, Collegiate Shag, Solo Jazz and Charleston. Exploring social dancing and competing in her non-primary role as a lead, in Lindy & Bal, has been a natural extension to her social dancing passions.

As an instructor, she brings a fresh perspective to her classes, working to develop foundations in partnering for the express purpose of creating opportunities for individual expression and voice in response to the music.

When Laura isn't on the dance floor she can be found with her dog hiking and camping in the Rocky Mountains, enjoying the beautiful Colorado sunshine or a good book in a great coffee shop.
Vasu Sharma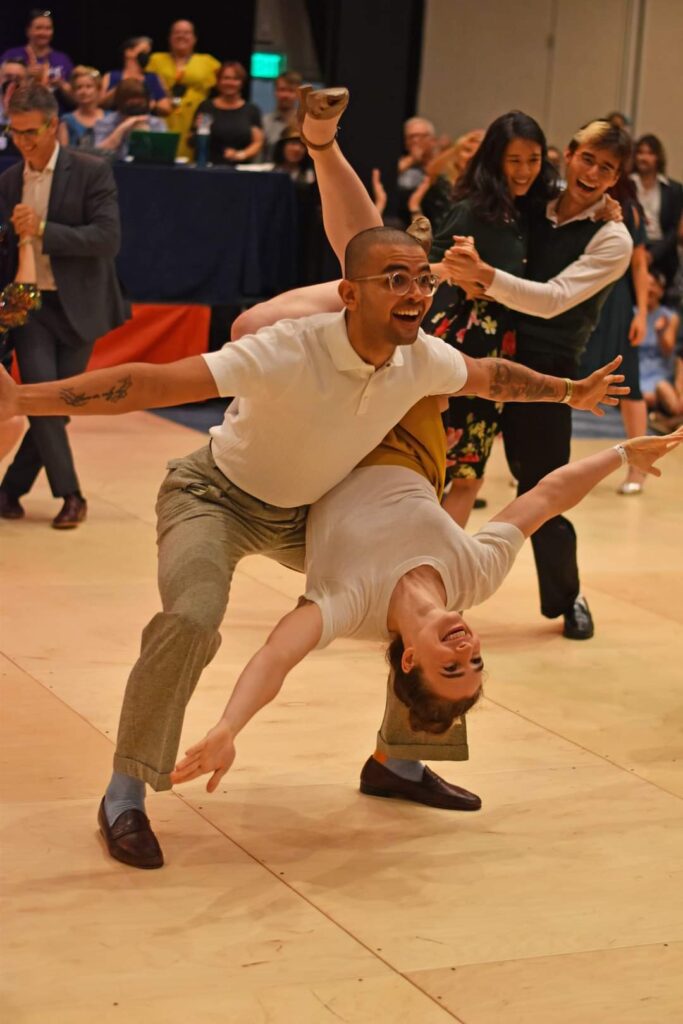 Vasu found swing dancing in college in Florida and never looked back. He regularly travels to perform and compete in Lindy Hop, Balboa, and Collegiate Shag. He's known for his precise technique and passion for swing dancing at all tempos. He loves experimenting with unconventional rhythms, shapes and connections.
When he's not dancing, Vasu is cycling, fawning over plants, and hanging out with his dog, Robb.
Theresa Manney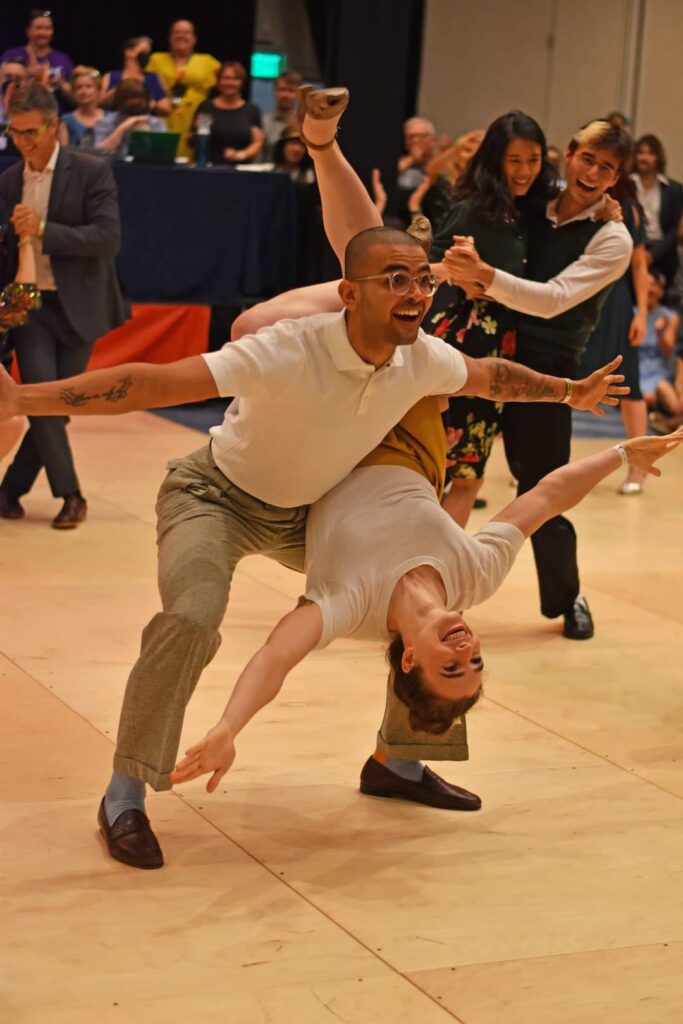 Theresa Manney has been dancing for as long as she can remember. Her journey as a swing dancer began in 2010 and her passion for the art and its history hasn't stoped since. You can find her regularly traveling to Balboa, Lindy Hop and Collegiate Shag events all over. Theresa is known for her follower influence in musicality, quality of movement, and powerful stylings.
When she's not tearing it up on the dance floor, you can find her learning how to pole dance, spending time outside, tending to her plants and hanging with her pup, Hondo.