BadAZ Balboa is proud to Welcome Mickey Fortanasce as Featured Instructor of the Weekend!
Mickey Fortanasce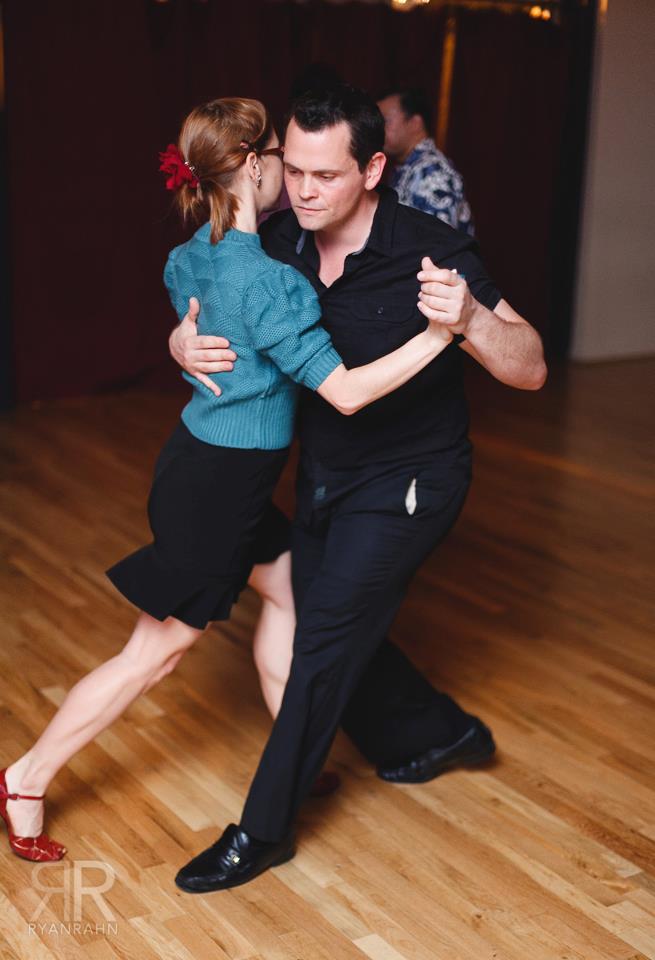 After a few years of watching Lindy Hop, Shag and Balboa at local swing clubs in Los Angeles, Mickey began his dance education in 1999. After moving to New York, Mickey began teaching local classes for the New York University Swing Dance Society. Traveling between New York City and Los Angeles during this period gave his dance education a unique perspective as he was able to meet and watch the old timers from both coasts on the dance floor. With this education, Mickey gained the confidence and vision that brought him to his first competitions, choreographies and performances in 2001.
Mickey currently resides in Knoxville TN where he continues to travel, teach, compete and perform all over the world.
Karen Vizzard
Karen Vizzard, first became enamored with Lindy Hop in 2003, when she was introduced to the dance at a Big Bad Voodoo Daddy concert in Santa Monica. Since then, she has dedicated herself to becoming an exceptional follow, as well as a versatile dancer with experience in Balboa, Collegiate Shag, and Solo and Partnered Charleston. Her Balboa competition experience includes, 2nd Place in the Pure Balboa Division at the 2008 San Francisco Balboa Battle, in October 2009 she was named the winner of the Los Angeles Fastest Feet Cup, and at the 2009 San Francisco Balboa Battle Karen placed 1st in the Bal-Swing division with Augie Freeman. Her other credits include performing with the Hollywood Hotshots and the Electro Swing Club, as well as being cast as a dancer in Katy Perry's music video "Thinking of You" and being cast as a principle dancer for the episode "Static" on the TV show "Cold Case."
Karen is looking forward to assisting Mickey this weekend and hopes to add to his already fabulous material.
Her favorite personal Balboa moment was when she and Augie went up to old time Balboa dancer Dean Rafferty to ask him for any pointers to help make their Balboa better. He looked them in the eye and said "well, you can start by doing Balboa." This was after placing first in the Bal-Swing contest he helped judge.