BadAZ Balboa is proud to Welcome
NICK WILLIAMS, KATE HEDIN, and AUGIE FREEMAN
as Featured Instructors of the Weekend!

NICK WILLIAMS
Nick Williams has embodied the passion and spirit of swing dancing ever since his first lesson in 1998. The depth of his understanding of Lindy Hop, Balboa, and Collegiate Shag stems from studying with the original dancers. Nick's desire for authenticity, combined with his passion for dance evolution, leads to a style known for precision, lightness, musicality and dynamic energy.
His successes include World Lindy Hop Champion, US Open Swing Dance Champion, American Lindy Hop Champion, National Jitterbug Champion, International Lindy Hop Champion, Ultimate Lindy Hop Showdown Champion, American Classic Balboa Champion and California Balboa/Swing Champion.
He is also an accomplished choreographer and has been featured on the hit television show So You Think You Can Dance. As an instructor, he is known for his ability to break down movements and technique to create a fun and light-hearted learning environment. His true love of music and dancing will forever inspire him to learn, teach, and grow. In 2004 and 2010, Nick was honored to be recognized by the California Swing Dance Hall of Fame.
KATE HEDIN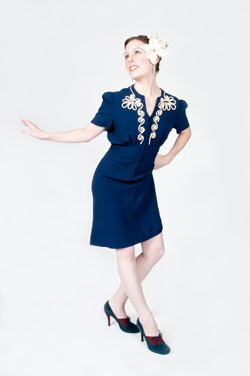 Following in the path of her great ancestor, Swedish explorer Sven Hedin, Kate has traveled to the greatest unknown regions of following and footwork. Aside from a love of classically inspired Lindy Hop, she is most known for her unique and elegant style of Balboa.
The result is an impressive resume. Kate holds championship titles in almost every major competition, including the American Classic Balboa Championships, the International Lindy Hop Championships, the Euro Balboa Cup, and more. She is also a highly sought-after competition judge. In 2012, she released two highly praised DVDs specifically for Balboa followers on technique and aesthetics. As a teacher, Kate is known and loved for her logic-based language, her unique methods of teaching technique, and, overall, never leaving student followers disappointed.
She is proud to have held, along with her friends at Get Hep Swing in Cleveland, the Guinness World Record for longest dance party ever (52 hours, 3 minutes). Her fashion is admired by many, her lines desired as far as the Orient. She also does trapeze.
AUGIE FREEMAN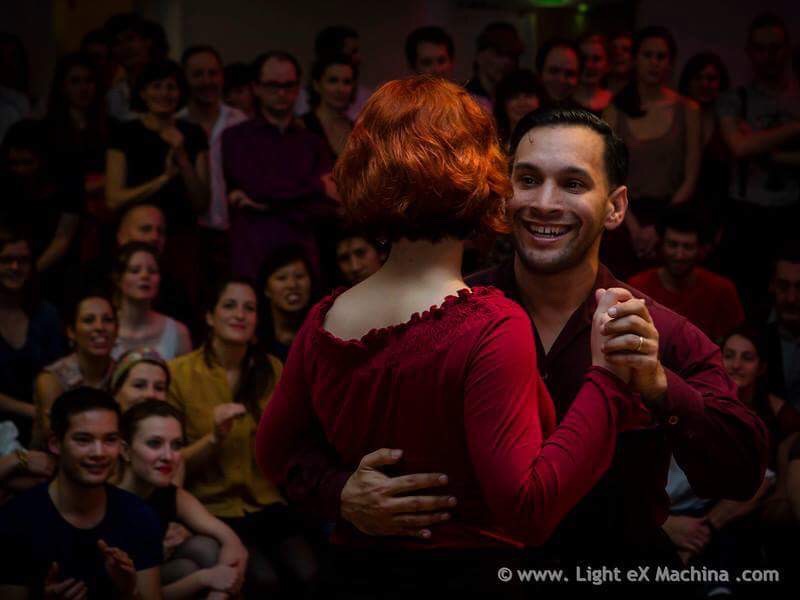 Augie "came up" as a Balboa and Swing Dancer in the early 2000's in Los Angeles California. He quickly started traveling and competing across the United States and in Europe; and placed in many reputable contests all across the world including the California Balboa Classic, All-Balboa Weekend, International Lindy Hop Championships, and many more. In 2012 he was inducted into the California Swing Dance Hall of Fame and has since taught in many places across the globe. Augie has a passion for the music of the swing era as well as the history and culture that surrounded the movement of the 1930's and 40's. He has met many of the original dancers from Los Angeles and brings a particular love for authentic movement into the classroom. His energy and light-hearted sense of humor create an environment that is playful and progressive.
GARY EMERY AND EVELYN HARTLEY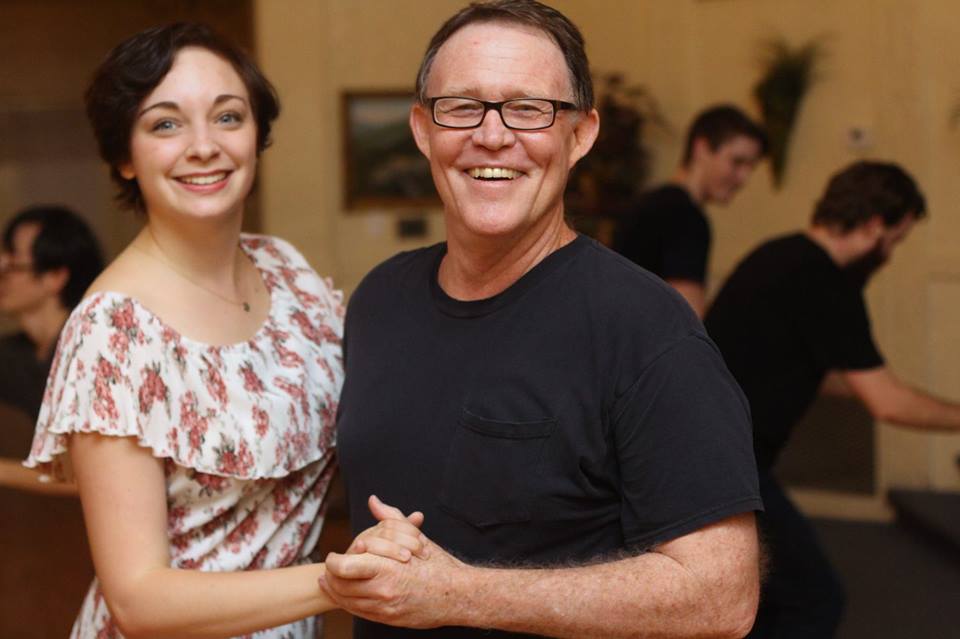 Gary returned to the swing scene in early 2010 where he was introduced to Balboa by Dabney Hopkins. Quickly hooked, he immediately focused exclusively on Balboa and by December 2010 began teaching monthly introductory Balboa classes. Gary regularly takes privates and attends regional and national events to further his skills and teaching abilities including CalBal, RMBB, EBC, ABW and The Experiment. In 2014 he founded Phoenix Balboa and regularly teaches workshops, progressive series and privates, and hosts a monthly Balboa dance now in its fourth year. This will be Gary's third year teaching the opening night dance at BADAZ. In 2017 he paired with Evelyn who also shares a passion for balboa and together they have taught members of Phoenix Balboa as well as the swing clubs at NAU and Arizona State.